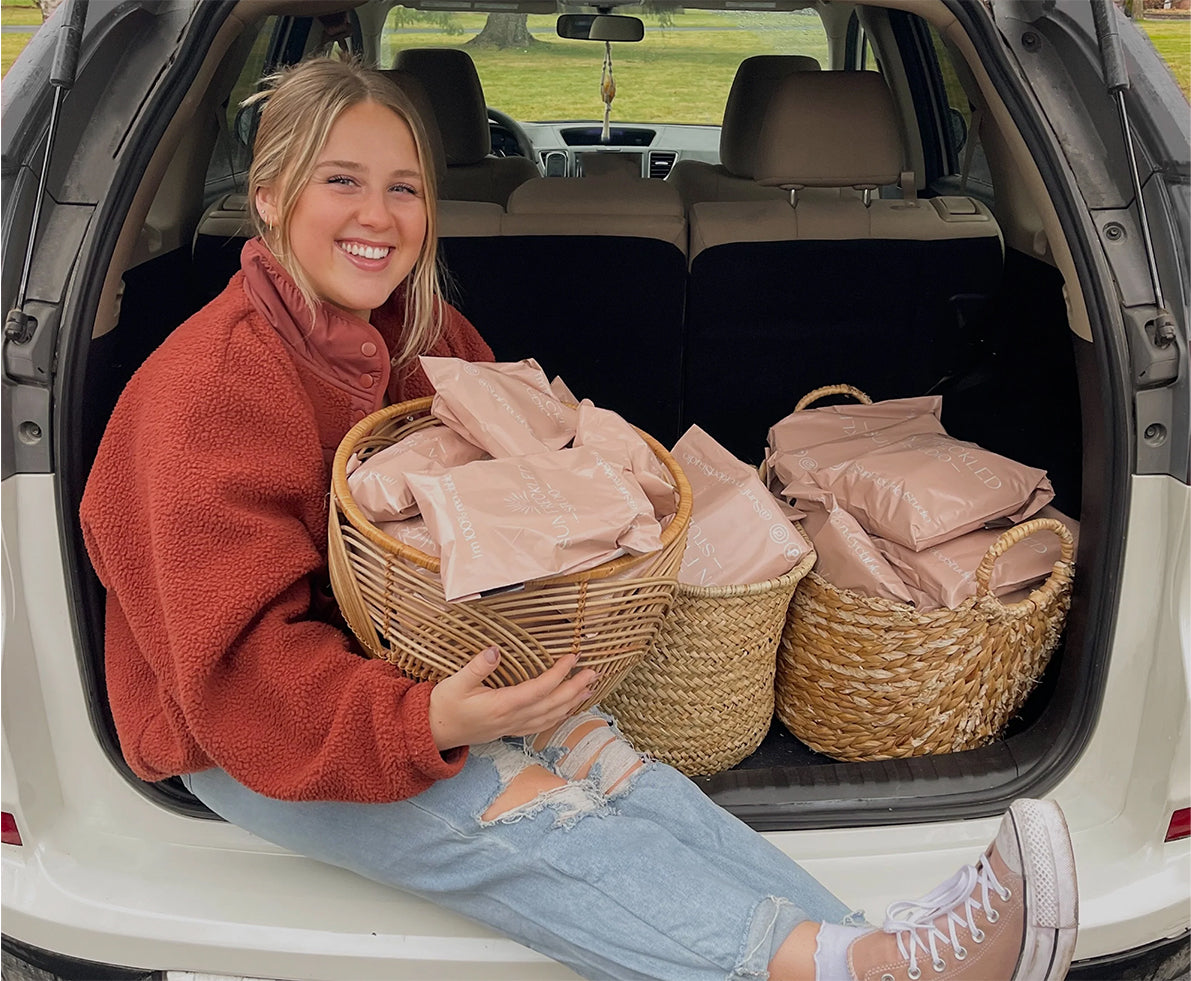 Meet The Founder
Hi there, my name is Nina. I'm the founder and artist behind Sun Freckled Studio. I'm 22 years old.  I grew up in Idaho, and am now currently living in Hawai'i. I love spending time in the sun and surfing, which contributed to my company name. What started as a hobby of painting tote bags for friends in 2020, has become my dream job. I am so grateful to be able to do this business full-time. I am thrilled I get to intertwine my love for organization and all things aesthetic in the creation of our tote bags.
Before founding Sun Freckled Studio, I struggled to find a tote bag that met my needs of being both fashionable AND functional - so I created one. In our totes, you will find multiple interior pockets & special features to increase organization and overall functionality. I am proud to say I use them everyday.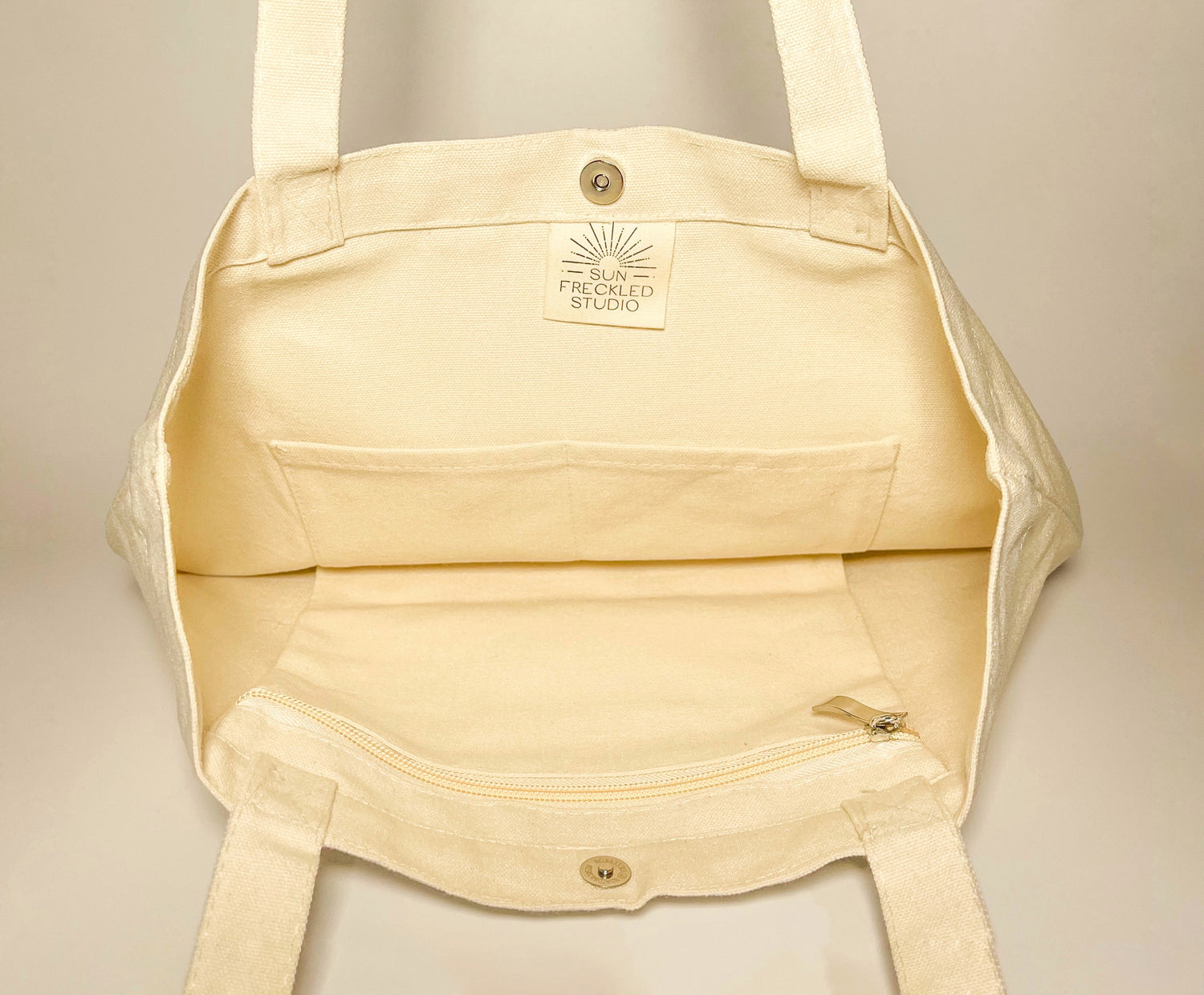 Our Mission
Sun Freckled Studio was founded with the mission of creating sustainable tote bags that are both stylish and practical. We believe that you shouldn't have to choose between aesthetics and functionality - you can have both! Our goal is to bridge the gap between the two to create the perfect everyday tote bag.
SHOP NOW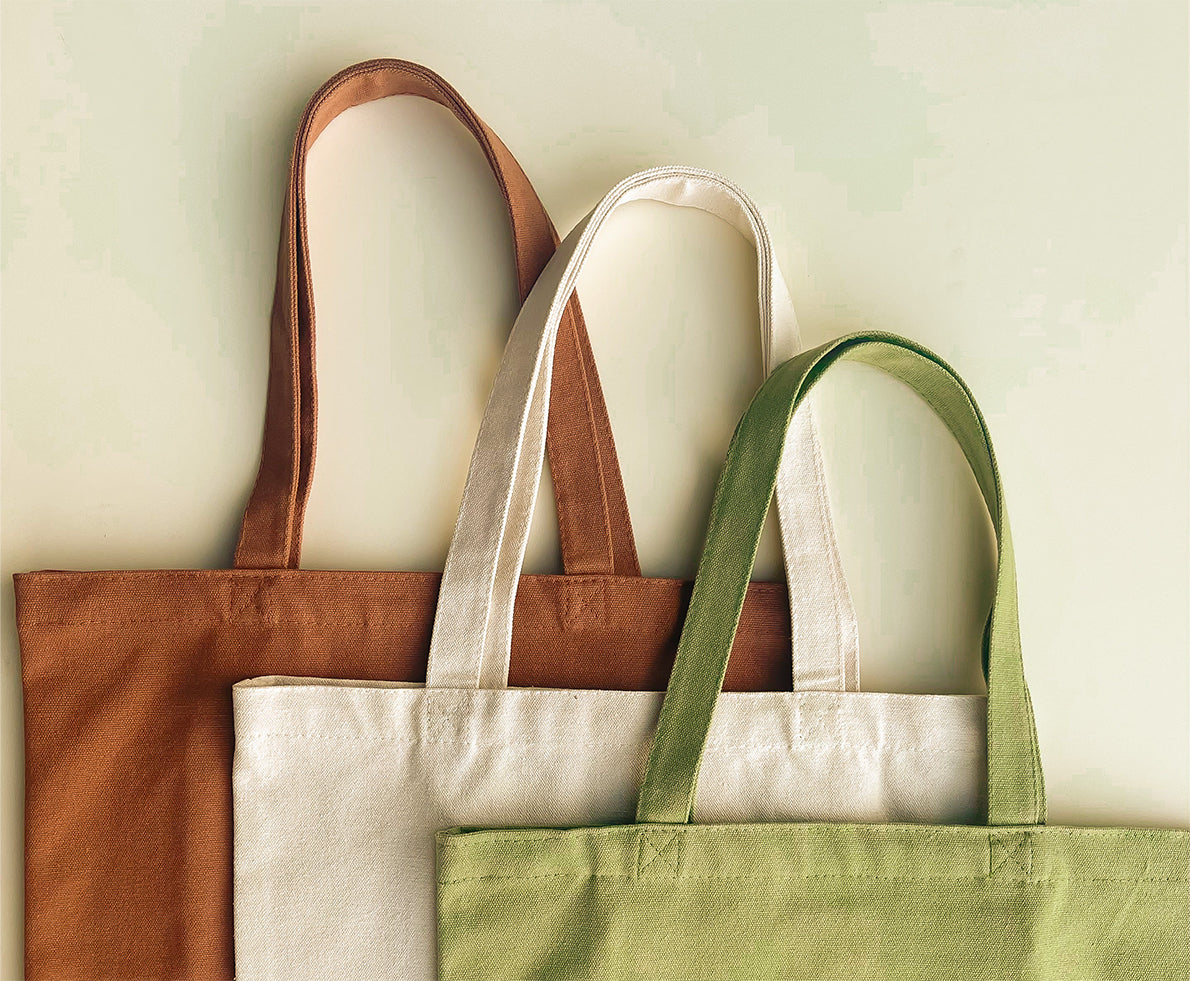 Our Values
At Sun Freckled Studio, we value style, functionality, sustainability and strong customer service. We are committed to sustainability and minimizing our impact on the environment. By regularly using our tote bags you are minimizing environmental waste from single use plastic or paper bags. We use sustainable materials in our packaging, create products that are built to last, and encourage reuse. We support environmental causes and women's health through charitable donations.
SHOP NOW